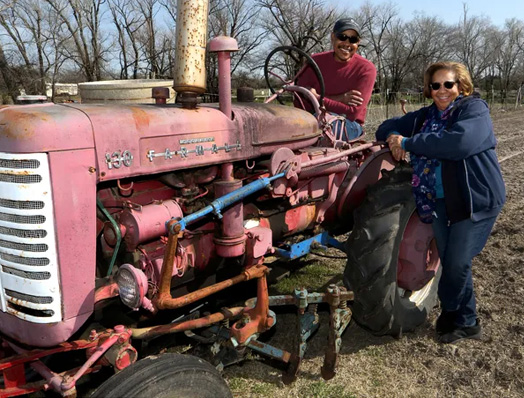 Siblings David Pearson and Donna McClish continue their family's tradition of raising vegetables on their farm in Wichita, begun by their father more than 60 years ago. Now, as part of Common Ground Producers and Growers, they deliver fresh fruits and vegetables gathered from their farm and other farms to low-income residents and Kansas seniors.
Feeding others comes naturally to a couple of central Kansas farmers. For more than seven years, a brother and sister team in Wichita has delivered fresh fruits and vegetables to central Kansas seniors and low-income residents.
But raising vegetables and feeding others runs in their blood, said Donna McClish and David Pearson. More than 60 years ago, their father sold food from his garden directly to consumers.
McClish and Pearson continue to farm on the land their father cultivated.
"One day my brother asked me what we should do with the extra produce," McClish said. "I said, let's start a farmers market."
Now, the brother and sister team are doing farming on a larger scale. McClish formed Common Ground Growers and Producers – the only group in Kansas that delivers fresh vegetables directly to seniors and low-income families.
USDA grant helps Common Ground reach more people