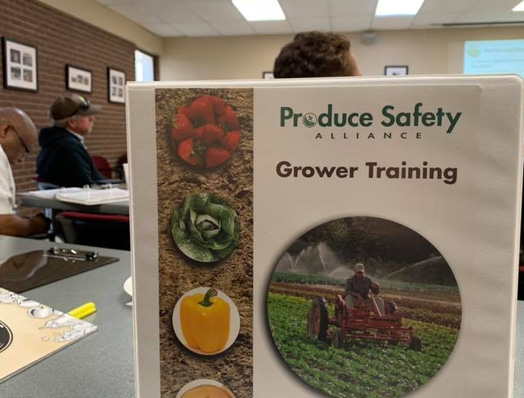 Atwater Neighborhood Resource Center hosts Produce Safety Growers Training
Kansas Farmer's Union April 5, 2019
We have a full house here in Wichita for today's Produce Safety Growers Training!
Thanks to Atwater Neighborhood Resource Center for hosting us.
Donna, Common Ground Producers and Growers, Inc.) was the instigator in bringing everyone together to focus on farm food safety. We have home and community gardeners, market farmers, as well as larger farms focused on wholesale.
Billy (National Farmers Union), Cal (K-State Research and Extension) and Rebecca (K-State Research & Extension – Sedgwick County) are our lead trainers. Check out our stories for videos.